Good morning, everyone! I had a bunch of blood work done about a week and a half ago, and thought I would update you on my "hormone progress" (I realize that makes me sound very self centered, but actually it's for educational purposes!)
My progesterone is still on the very low side of optimal, but for me that's not unusual. I take my progesterone cream (and it's a higher concentration than many people take) 4 times daily, but I burn through it pretty quickly because of a chronic pain issue, so keeping the levels up is always a struggle.
Thyroid: my TSH is up slightly (still well below 1.0), and my T3 and T4 are slightly down from my last labs in August 2012. Since Dr. Carr is all about proceeding cautiously and only changing on thing at a time (which is a good thing-----sometimes doctors will make wholesale changes in a patient's medications/hormones and then you have no idea what is or isn't helping!) we have upped my T3 medication slightly. I suspected my thyroid was faintly off, for a couple months I have had less energy than usual, and my focus/concentration have been somewhat off. I noticed I wasn't reading as much as I usually do (lack of concentration makes it less fun!), and since the first of the year I have messed up on several knitting patterns, mistakes that normally I wouldn't make.
The great news-----my Vitamin D level is 78! That's the highest it has EVER been......a couple of summers ago it got to 70, but that was from my being out in an outdoor pool 5-6 days a week doing water exercise. I'm thrilled! I'm taking 10,000 IUs a day of Ortho Molecular Vitamin D: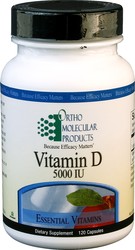 And another 5000 IUs (for a total of 15,000 IUs daily) of L-Arginine: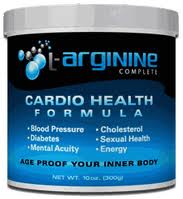 Even better news---my cortisol level has dropped again to 10.9! It was as high as 19.7, so I guess the concerted effort I have made to reduce the stress in my life is making a difference. Of course, I do take two different supplements to help----in the morning, I take 2 Adrene-Vive: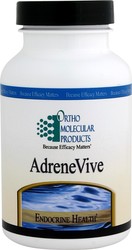 and at night I take two Cortisol Manager: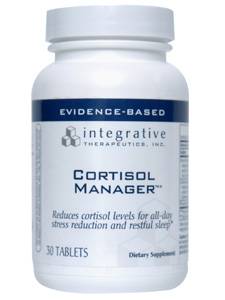 I detailed in an earlier post that I am now taking my testosterone and estradiol by weekly injection. I am happy to say my testosterone level is FINALLY in the optimal range (yay, me!) and so is my estradiol. Taking these two hormones by injection is the only way I have been able to get my levels up, and something you may want to discuss with your doctor (provided you aren't afraid to inject yourself once a week---honestly, the needle is so small you barely feel it!) It's far more cost effective, too. As an example, my testosterone cream was about $90 (and may be more) for a 60 day supply. My bottle of testosterone cost $99, but will last me well over a year!!!!! My bottle of estradiol is about $40, and lasts about 2 months. Additionally, I pay about $15 for 30 syringes and the accompanying BD needles (a thicker needle used to draw up the hormone into the syringe---the solutions are thick). 30 syringes lasts me nearly 4 months, do the math and you will see how more cost effective injections are, and with the added benefit of two less creams to deal with. Talk to your health care practitioner to see if this is an available option for you.
My hormonal balance has unquestionably made me healthier, and therefore, less of a burden to society and my health insurance carrier. I urge you to read this (lengthy)
article from Time Magazine
, it's an eye opener.
Have a great Sunday, everyone! Finally the sun is back out (for one day) here in NC. I'm going to head out to straighten up my car, take it to get it vacuumed, and go for a walk. Then this afternoon I am going to settle in and knit. Whatever you do, make it a great day!